Welcome to Home Food Systems – Where Independence Meets Backyard Bounty!
Hey there, Modern Homesteaders, Rebels of the Norm, and Guardians of Green! Welcome to the digital homestead where we're digging deep, growing strong, and transforming backyards into thriving havens of abundance.
At Home Food Systems, we're not just about growing food; we're about cultivating a mindset of self-reliance, one backyard at a time. Join our tribe of doers, dreamers, and backyard pioneers as we embark on a journey to reclaim our food sources, reconnect with the land, and rediscover the joy of producing 'The Best From Your Backyard.'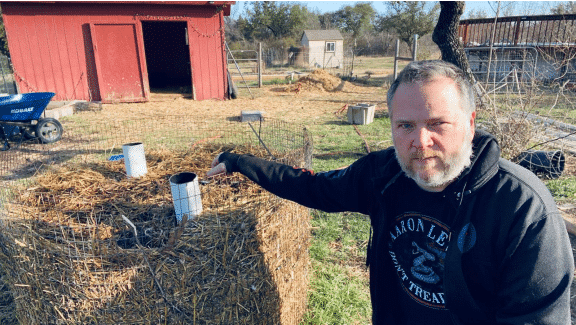 What Awaits You:
🌱 The Compost Chronicles – Course One:* Dive headfirst into the world of composting, the lifeblood of any thriving homestead. Learn the art and science behind turning kitchen scraps into nutrient-rich gold for your garden. It's not just about waste; it's about creating life from what others discard.
🐟 Aquaculture Adventures – Dive In:* Explore the fascinating world of aquaculture, where fish and veggies dance in a sustainable ecosystem. From backyard tilapia to aquaponic wonders, we'll show you how to turn a small space into a thriving aquatic Eden.
🌿 Garden Glory – From Seed to Supper:* Green thumbs, unite! Our garden courses cover everything from heirloom tomatoes to perennial permaculture. Whether you're a balcony gardener or have acres to spare, discover the secrets to growing your own vibrant, organic paradise.
🐓 Livestock Lessons – Raise the Steaks:* From feathery friends to four-legged companions, our livestock courses guide you through the ins and outs of backyard animal husbandry. Eggs from your hens, milk from your goats – become the steward of your mini-farm.
Why Home Food Systems?
At Home Food Systems, we're not just about courses; we're about empowerment. This is a haven for those who believe in the resilience of self-sufficiency, the joy of dirt under your nails, and the satisfaction of putting homegrown meals on the table.
So, kick off your boots, grab a cold one, and join us on this journey. The homestead revolution begins in your own backyard. Welcome to Home Food Systems – Where Your Independence Blooms!
Testimonials
"I thought I knew a thing or two about gardening, but Home Food Systems took my green game to a whole new level! Their seeds aren't just seeds; they're tiny promises of a backyard paradise. I planted, I waited, and BAM – my garden exploded with life. If you're serious about turning your backyard into a botanical wonderland, these seeds are your secret weapon!" – Emily G.
"In a world full of seeds, HFS stands out. Why? Because their seeds mean business. No frills, no fuss – just reliable, robust plants. From their composting course to the seeds in my garden, it's all about practicality. If you're serious about growing your own food without the drama, these seeds are the no-nonsense solution." – James H.
"Planting seeds is like composing a symphony with nature. Each seed is a note, and your backyard is the canvas. I sowed, I nurtured, and behold – a botanical poem unfolded. If you're yearning for a garden that whispers of romance and harmony, these seeds are the melody your garden craves." – Luna M.